Completion Of Training
At the successful completion of your training & assessment, Liam will provide you with a Certificate Of Competency to take to the Roads & Maritime Services. Your completed competencies will be submitted by Liam within 24 hours, providing that all payment has been completed.
Upon taking your Certificate of Competency to the Roads & Maritime Services, you will be issued the correct license to match your certificate of competency.
Competency Based Log Books and all paperwork will be sent to the chosen Registered Training Organization (RTO) who will keep those training records for auditing purposes.
The RTO will send you a National Certificate within 7 -14 days (allowing for postage) which you will then be able to attach to your resume.
The Registered Training Organization may contact you to make sure that your training needs were met.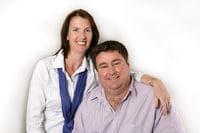 Thank you for providing us with the opportunity to help you reach your goals. We sincerely hope that your future plans are successful.
Liam & Alison