Drivers Page
Liam Green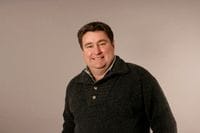 Liam Green Is the owner-director of Connect Tours.
Liam has been involved in the bus & coach industry for 28 years as a driver and trainer.
Liam started his driving career with State Transit as a driver working out of Burwood and Ryde depots at the age of 20, working there for for 5 years.
Liam then become involved in coach charters and tours, working for companies such as Clipper Tours, Delwood Coaches & Gosford City Coaches.
As a coach driver, Liam performed all types of driving work from day tours, charters, transfers and trips away.
Liam also worked as a driver and driver trainer for Busways on the Central Coast.
From 2003 - 2016, Liam has owned and operated Central Coast Driver Training Services on the Central Coast, a company devoted to the training and licence issuing of both truck and bus licences resulting in a high percentage of bus & coach drivers on the Central Coast getting trained and receiving their heavy vehicle licence from Liam.
Liam Green