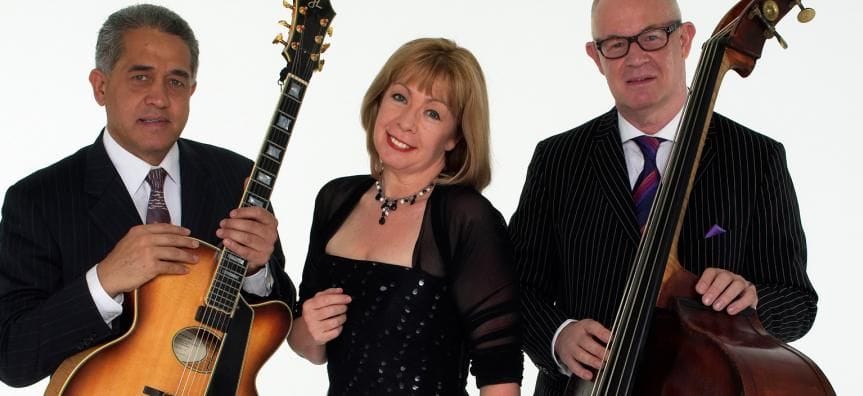 Sold Out
Starring The Janet Seidel Trio
Running Time:
1 hr 30 mins
Date: 15 Aug 2017
This delightful tribute show to Blossom Dearie encapsulates the best tunes from her repertoire and stars Australia's "first lady of jazz singing" Janet Seidel.
Blossom was something of a cult favourite from Paris to New York to London. Even after her passing in 2008, she is championed by those in the know as a quirky and funny artist of the highest standard, not just for her clever compositions and unique vocal artistry, but also for her exquisite jazz piano styling.
Janet was first captivated by this music heard nationally on ABC Radio, when their urbane programming was at its zenith. This tribute show sold out at Festival Theatre Adelaide, Melbourne Recital Centre, Glasgow Recital Hall and ultimately at Ronnie Scotts in London, where Blossom first triumphed in the swinging sixties.
Showtime(s):
15 Aug - 11:00 am
Venue:
Glen Street Theatre - Belrose
Starting:
7:00 AM
Tuesday 15th August 2017
Ending:
5:00 PM
Phone Enquiries:
02 4325 4053
Email Enquiries:
admin@connectcoaches.com.au
Cost:
$80
Includes::
Ticket, bus transport, morning tea, and lunch.
Maximum Ticket:
26
Minimum Passengers:
10
Tickets:
Need to be purchased early as tickets need to be purchased from the venue
Pick up Route Number 6:

7:00am - Erina Depot
7:10am - Pine Needles Bus Stop
8;10am - Berkley vale Hospital Bus Stop turning circle

Click Here Pick Up Route Number 6 Maps and Locations