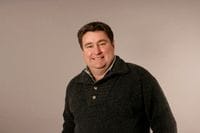 Welcome To Connect tours Blue Mountains Day Tour
Connect Tours
we provide Public Day Tours from the Central Coast to the Blue Mountains on a regular Basses . We can also provide and help private groups wishing to have a day in the Blue Mountains .
The Blue Mountains World Heritage National Park Begins approximately one hour west of Sydney and is defiantly one of Liam's favorite Day Tours
The Tour follows the route of the first explorers following the Great Western HWY through the towns of Blaxlland , Lawson and Wentworth Falls continuing along the Hwy to Katoomba
Stops
Glenbrook for morning tea or a quick look at the shops ,
Wentwoth Falls Lookout to the wonderful waterfalls
Town of Leura
From Katooma the coach will continue around to the Echo Point to and take advantages of the fantastic views of the three sisters and than continue around for a stop of at the Scenic Railway .
The Coach Will than continue following along the cliff tops allowing for the views of the Jamison Valley continuing on through the towns of
Blacheath and Mount Victoria
Returning to the Central Coast Approximatly 5:30 Pm
Click below for the Next Available Date for a