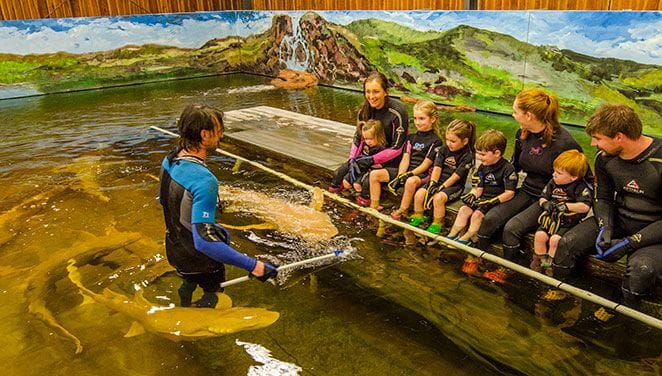 Be Amazed
This Unique experience is a lifetime opportunity to interact with marine life by joining them in their world. Feeding a natural predator in the wild can create an array of impacts from damaging delicate ecological systems to influencing the behaviours of these animals to associate humans with food. Irukandji takes away that danger with a wide array of friendly Sharks and Rays just bursting to say Hi.
Irukandji is a massive family, Fish and staff alike, whose life dream is to reveal the true character of some of the worlds most beautiful, intelligent, elusive creatures and at the same time educate us about the Australia's delicate ocean ecosystems
FACILITY INFO
Everything You Need to Have an Amazing Visit
Irukandji is the perfect location for a picnic lunch on the side of a pristine wetland; feel free to bring your own lunch or small snacks are also available at the attraction. If you are looking for the perfect gift for a loved one, visit our gift store for a wide array for young and old alike. We also ensure that our facility is accessible to all and wheel chair/pram friendly.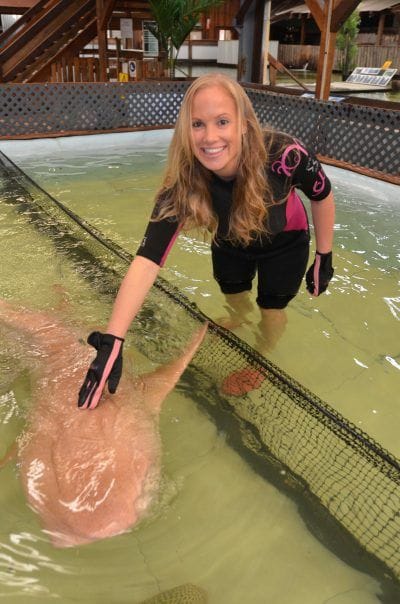 Venue:
Not avaliable
Starting:
8:00 AM
Monday 18th January 2021
Ending:
5:00 PM
Repeats:
Every 3 years on January 18
Phone Enquiries:
02 4325 4053
Email Enquiries:
admin@connectcoaches.com.au
Morning Tea:
Included
Lunch:

Lunch not included in price

Bring your own or
Lunch at the venue cafe

Irukandji's kiosk offers a small range of snacks, with their best efforts taken to minimise waste and offer school canteen friendly options. Their Ben & Jerry's and Just Snacks range are eco-friendly with healthy choices like delicious veggie chips.

They also encourage everybody to bring their own lunch in reusable containers; every single disposable item that doesn't end up in landfill (or WORSE in the ocean) is a win for our Earth. In a bid to help change the world, Irukandji offers 50c cash back on Slushies and Coffees if you bring your own reusable cup with you!

Limited Tickets:
Book Early
Family day:

Grandparents & Grandkids
Mums, Dads & Kids
All Welcome

Disclaimer:
Tour requires a minimum of 8 people to commence.
Tickets must be purchased by credit card only.
Pick Up Area: