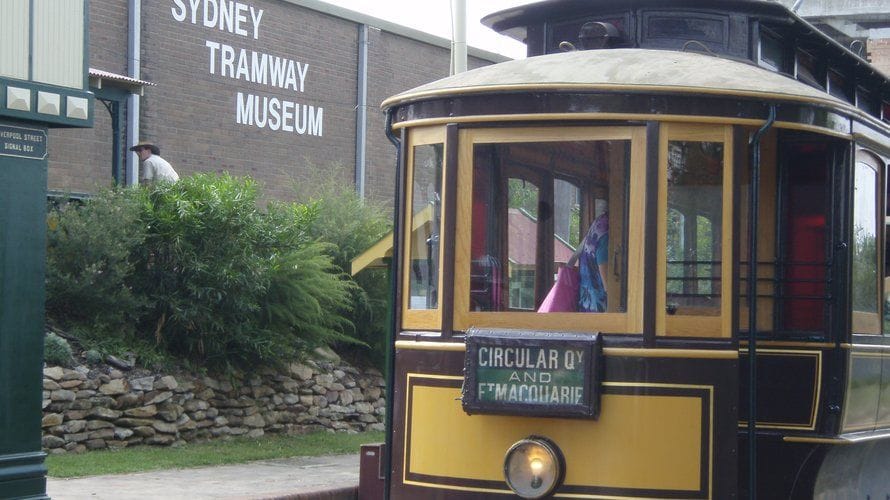 Take a step back in time at the Sydney Tramway Museum, a great day out for the whole family. It has been a unique attraction in the Sutherland Shire for over 50 years, located at Loftus.
Sydney's Trams were an important part of everyday life for over 80 years until 1961. You can experience them at the museum which houses a wide selection of Sydney Trams, plus an interstate collection of trams.
Jump on board and get your ticket from the conductor as you 'Shoot Through Like A Bondi Tram' along 4km's of track towards Sutherland and the Royal National Park.
Then take time to check out the display hall full of some of our unique trams, including the oldest operating electric tram in Australia dating back to 1896.
Venue:
Loftus
Starting:
8:00 AM
Wednesday 15th April 2020
Ending:
6:00 PM
Phone Enquiries:
02 4325 4053
Email Enquiries:
admin@connectcoaches.com.au
Includes:
Home pick-up & drop-off bus service, entry into venue, tram rides, guided tour of museum, morning tea, and lunch
Morning Tea:
Tea, coffee & homemade slices/cakes
Lunch:

Assorted wraps
Bottled water & Juice

Tickets:
$80
Pick Up Area:
Click here to see the map of our pick up area
Photos:
Please Note:
Tickets must be purchased before date of event.
Tour requires a minimum of 10 people to proceed.