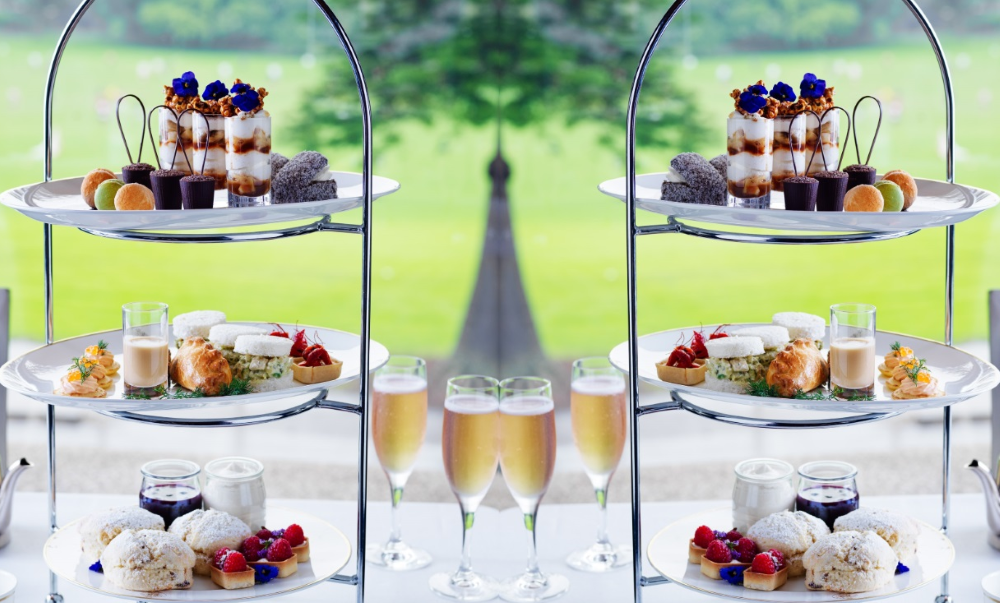 High Tea is held every Friday in Strangers' Restaurant and provides a rare opportunity for the public to experience a Traditional High Tea served on the Parliamentary Crested Wedgwood plates.
You will be delighted by the amazing selection of sweet and savoury delights that showcase the wonderful flavours of local produce from across the state.
Enjoy a delicious handmade and freshly baked High Tea overlooking the beautiful Domain.
DINING WITH HISTORY
Visitors to the building have the rare opportunity to experience key moments in the history of Australian politics whilst exploring the magnificent collection of historic artefacts, priceless art and precious antiques.
The tradition of High Tea began in the mid 1700's as an afternoon meal for working men and women. It was taken standing up or sitting on tall stools, thus the word 'high'. Gradually, High Tea became an important social event for ladies and gentlemen of society, rather than a meal for the working class. High Tea served a practical purpose, allowing society ladies and gentlemen the opportunity of a substantial meal before attending the theatre or playing cards. In 1754, John Montagu, the Fourth Earl of Sandwich, had the idea of placing meat and other fillings between two slices of bread, thus creating the first sandwich.
Historically, High Tea at Parliament House was a privilege reserved for members of Parliament to entertain visiting dignitaries, consulate representatives and members of the Royal family. These guests were referred to as 'strangers', thus creating the saying 'where strangers become friends'.
Tour -11: 00 am - 12:30 pm Tour of Parliament House
Lunch - 12:30 pm Traditional High Tea at Parliament House
Tour Includes -
Home pick up and drop off service (within our pick up/drop off area)
Guided Tour of Parliament House
High Tea in Strangers' Restaurant at Parliament House